Wondershare Dr.Fone - iOS System Recovery
The world's #1 iOS System Recovery software
· Recover iPhone stuck in recovery mode or DFU mode
· Recover iPhone from frozen apple screen
· Repair iPhone that won't turn on
· Fix iPhone stuck in reboot loop
· Fix iPhone or iTunes Error 3419,3014,4005,4013...
· No Data Loss (official Apple option could result in data loss on your iOS device)
Fully compatible with iOS 10 and iTunes 12.5

Download NowWindows 10/8.1/8/7/Vista/XP
6,151,193
downloads

Fix iOS System Issues and Errors, Efficiently & Safely
Stuck in Recovery Mode?
However you got here, from trying to connect to iTunes, being stuck on the iTunes screen, a failed attempt at jailbreaking, iOS update, or data deletion Dr.Fone can help you to exit Recovery Mode easily.
Otherwise Dr.Fone can fix Error 3194/3014/4005/4013 in iTunes when you restore or update iPhone or iPad with no data loss.
Stuck on Apple logo/Apple screen?
Whether because of a software and system conflict, trying to JB your iPhone, or repeated restart attempts, one simple click is all that is needed for Dr.Fone to resolve the issue.
Stuck in DFU (Device Firmware Upgrade) Mode?
Have you gone into DFU mode to resolve a small issue and are now stuck on a black screen? This could be because firmware has been deleted/corrupted or the result of an imperfect SHSH downgrade. Let Dr.Fone get you out of DFU mode easily.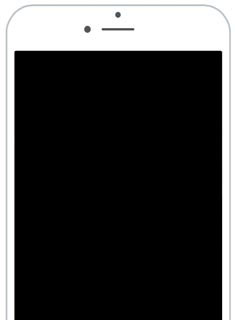 Why Choose Wondershare

Using iTunes/iCloud
What You Have to Do:• Connect your iOS Device to iTunesRisk at Data Loss:• Using the official option to reset your iOS device to factory settings requires you to connect your iOS device to iTunes, resulting in potential data loss unless you have first backed up your data on iTunes or iCloud.


Using Dr.Fone for iOS
What You Have to Do:• Connect your iOS Device to Dr.Fone100% Data Secure:• With Dr.Fone, a firmware update via a simple download operation is all that is needed; iOS System Recovery will recognize your device, offer the latest software version to download and then complete the process automatically.
How It Works
6 500 000+ Users Love Dr.Fone for iOS-and You Will, Too
iPhone in recovery mode
by Abigail Baggett
My iPhone was stuck in recovery mode after my IOS update and of course I was in a tizzy about it . Were all my contacts , photos going to be lost forever? No all still there after I went through this process. It is as easy as 123.My iPhone is now up and running again correctly and I would recommend using this product to any of my friends who have iPhones and sometimes have difficulty getting there iPhone out of recovery mode.
Fixed my iPhone 5!
by
Jack
I've rarely write reviews for products. After attempting the latest ios upgrade for my iPhone 5, the phone went into a frozen mode and iTunes said I needed to recover the phone which will remove all of my unsaved pics (700+ photos), etc. I found Dr.Fone for ios through a apple discussion site. It works! I have no idea how it did it, but Dr.Fone helped restore and saved my phone. Totally worth the investment! Thanks Dr.Fone!
100 % recommended
by Rene
great product, ease to use. 100 % recommended
Perfect!
by Skip
perfect! saved me a lot of time! does what it says on the tin!
Cara Download di resources
1. Daftar VIP Member di :
https://idevice.co.id/account/upgrades
2. Ketika kamu telah menjadi VIP Member, Maka secara otomatis tombol download akan muncul di kanan atas website.
Dengan menjadi VIP Member, Berarti kamu telah mendukung komunitas ini untuk tetap ada.
Thanks